School Information Management System [Briefly Branded as SIMSLITE], is the Flagship product of KoKSamLai Solutions. SIMSLITE is an enhanced solution to facilitate a new managerial experience for the stake holder of the school (Chairman,Director, Principal and Teachers, Administrator of a School and Parents). In an era where technology plays a pivotal role in every area of the society, SIMsLite comes to Schools giving them a better management experience for all functionalities of the School
BILLStationTM takes a small step forward in simplifying your software experience and your business. We have streamlined many of the most commonly used processes saving you time to focus on other areas of your business. We've also created some incredibly sophisticated algorithms that will allow you to understand not only where your business is but where it's going.
BILLStationTM turns your billing management process into a competitive asset by completely integrating it into your business. You can adapt BILLStationTM software to your company's specific needs, helping you reduce billing errors and improve accounting. Track Invoices and Bill quickly and easily to ensure fast, accurate client billing.
BILLStationTM is developed with insights from various type of Business. Hence, it is not limited to a particular type of Business.
KSLBio is the latest software from KokSamlaiSolution, It can integrated with all the software of KokSamLai Solution. Where ever Staff Managment and Attendance are required for Hr and Payroll Managment KSLBio come in easy package to intgrate with most of the Biometric Device available in the market
GoSchool is a portal where school Management can create a free webpage for their school. An enterprise School portal, also known as an School information portal (SIP) or Education portal, is a framework for integrating information of school and it stake holder - Student, Staff , Parent, Teachers and School Management across Educational Institution's boundaries. It provides a secure unified access point, often in the form of a web-based user interface, and is designed to aggregate and personalize information through application-specific port lets. One hallmark of Education enterprise portals to de-centralized content contribution and content management, which keeps the information always updated from across Various Institution.
It doesn't matter whether you're Candidate, MLA, Minister or something or in-between--organizing a political campaign takes a lot of work. To win elections, candidates need to make connections with voter's at the most fundamental level. Organizing a good field operation can produce a win for a candidate, but it's easy to get overwhelmed by the sheer volume of information needed to get the job done.If you're running for election such as state or nationalKokSamLaihas the tools that will drive your election's success, on every step of the campaign trail.KokSamLai has developed a powerful Application call VMS - Voter Management system to help campaigns process that accumulate huge chunk of data and turn it into something useful, allowing them to target their messages more effectively and to easily track who they've talked to and when. VMS analyse and interpret those data collected into Graphical information. VMS is powerful analytic tool which enhance the election campaign activities.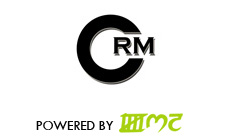 KokSamLai - CMR is a simple web based system for managing your sales, marketing, customer support, and in a single synchronised system. KokSamLai CRM helps you easily and efficiently manages your customers and client from lead prospect through quote, order, service and billing. KokSamLai CRM includes all aspects of interactions that a company has with its customers, whether it is sales or service-related.With KokSamLai CRM, companies get a clear and simple pricing – with no hidden fees or forced upgrades. Get the industry-leading CRM at an affordable price point that allows you to put KokSamLai CRM in the hands of all customer-facing employees. A completely transformed, individualized CRM user experience that is immersive, engaging, intuitive and cost effective.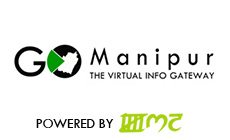 GOManipur - the Virtual Gateway to Manipur is an endeavour to bring everyone who wants to learn, share, promote and discuss about Manipur in one forum. GOManipur is a one stop platform for information share. A Geographical centric portal providing information on Local news, events, happenings around the city and a community space for people to connect and share. This is a platform for everyone to share and discuss information related to, issues faced by Manipuris, latest happenings in the states. Let's share, care and spread love towards this vibrant, green and marvellous State.